Nova real estate is proud to partner with Styldod Virtual Staging services. The following article is contributed by Styldod CEO, Rahul Agarwal.
Videos have been gaining massive popularity worldwide, and it's proven that it's one of the most effective methods to engage your audience. According to a survey, more than 85% of people said they were convinced to contact a business after watching a video.
Whether it's a promotional video or a tour of your property, videos play an essential role in the growth of your real estate business. Video Editing is another crucial factor responsible for making a great video, and we at
Styldod
take care of your
real estate video editing
needs.
What do Real Estate Video Editors do?
Declutter Footage
Keeping your audience engaged is essential, and that usually happens when you have a video that looks stunning and shows the best elements of your business in a short duration. Our video editors at Styldod can remove the unwanted footage so you can get the best video results possible.
Sequencing
Imagine playing a video tour that starts with showing off a bathroom and then proceeds to show off the rest of your property in a weird manner without any visual effects. Sounds a bit off, right? Our video editors take care of the sequencing and give it the proper transition effects, so you get an amazingly smooth video that keeps your audience engaged.
Stabilization
A lot of people make the mistake of uploading shaky and unstable videos online. What most of them don't realize is that a shaky video can often disappoint a potential client. Whether it's a video shot from a drone or mobile, our real estate video editing services can help you make your videos stable.
Correction
There are chances that a video that has been perfectly shot has some footage that needs some color or pixel correction. Our team loves editing real estate videos, and hence you can expect us to do your color and pixel correction job for you.
Effects
Video Effects work like magic, and they help transform your videos into a product that you can't even imagine. Whether it's the color grading, upscaling, transitioning, or anything else, our team at Styldod makes sure to give your video the best effects so you can get a video that makes your real estate business stand out.
Reasons to outsource Real Estate Video Editing
Cost-Effective
It takes less than20 dollars to get your first video done when you outsource it. This is cheaper than hiring a full-time video editor at your place and paying him every month.
High-Quality result
We at Styldod work for perfection, and our team has years of experience in the same field. Our team of passionate video editors makes sure that you get the High-Quality results you desire.
Time-efficient
Real estate businesses are already busy managing their clients and the paperwork, and in a scenario like this outsourcing, your videos can help you save a lot of time. It takes hours to get a good video done, and hence we at Styldod make sure that we work hard to deliver your video as soon as possible and save you the hassle of doing it yourself!
Better returns on investment for footage
Imagine going through the process of hiring a video editor and paying him 1200 dollars per month to get a video done. Sounds terrible, right? Outsourcing helps you solve this problem, and in addition to this, you also get better returns on investment for your footage.
Experience
The companies that provide real estate video editing services have years of experience in the same field. They have multiple people working behind your project, which helps them generate more ideas. Hence this allows you to get better results and makes you stand out from your competition.
All-in-one approach
Video editing isn't as simple as it looks. Many people may think that video editors just cut and readjust the footage, but they are unaware that a lot more work goes behind it. From an Audio Engineer managing the sound to an editor playing around with the colors, it takes a lot of people to make your video perfect. To get this all-in-one approach, outsourcing becomes the best option.
Flexibility
Didn't get the proper footage or run low on the footage? Well, your in-house video editor can't give you a finished video when he doesn't have the proper footage; however, outsourcing gives you the flexibility to say no when the services aren't required.
That's all, folks! After reading everything that can be done in real estate video editing outsourcing, we are sure you are looking to get your first project done. So what are you waiting for? Drop us a message and let us help you get started with your first video project!
Check out latest awesome properties at
www.novabayarea.com/properties
Author Bio: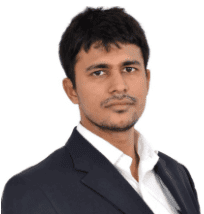 Rahul Agarwal is the Co-founder & Chief Business Officer at Styldod, where he has taught a computer to do interior design! Styldod provides the most hassle-free & inexpensive virtual staging solutions for real estate agents so they can sell their listings faster, and for higher prices. Rahul was also a co-founder of Mebelkart. He pushes the boundaries with his innovative entrepreneurial stints and is also a sound startup investor & advisor.